6 Compelling Reasons Why You Should Be Buying Gold RIGHT NOW
6 Compelling Reasons Why You Should Be Buying Gold RIGHT NOW 
By Pete Coyne 5.23.2016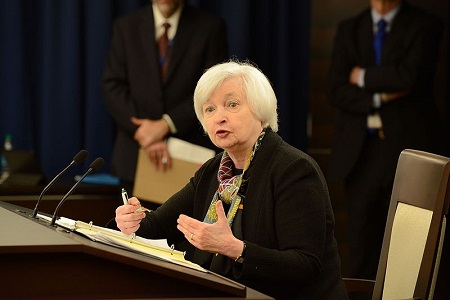 You probably know the usual arguments for buying gold… but here are 6 compelling reasons most news outlets and websites aren't talking about…
# 1 – The Presidential Cycle. Analysts at Bank of America Merrill Lynch recently looked at the relationship between 2-term presidents, the stock market, and asset bubbles going all the way back to the 1960s.  Their findings revealed that at the end of every 2-term presidency (Johnson, Reagan, Clinton, and Bush) there was a major price shock when the incumbent president left office (think dot-com crash of 2001 and the financial crisis in 2008, for example). Is a new market sell-off headed our way—in the wake of Obama's exit? One thing's for sure, when markets collapse… gold shines.
#2 – Billionaires Loading Up. Billionaires George Soros, David Einhorn, Stanley Druckenmiller, and Ray Dalio – 4 of the richest men in the world – have all recently bought huge stakes in the gold… This begs the question: What do they know that the average person doesn't?  One thing is for sure,  when some of the most intelligent, well-connected investors on the planet begin loading up on gold, it's time to sit up and take notice.
RELATED: CIA Insider Does Unthinkable… Wants to Give Away His New Best-Selling Gold Book For FREE
#3 – The beginning of a new bull market. After a 4-year skid, gold prices are finally on the rebound. Up 16% in the first quarter of 2016, gold is off to its best start in 42 years. This could be the big momentum shift gold enthusiasts have been waiting for.
#4 – Digital vulnerability. Digital wealth comprises most of today's banks accounts, stock portfolios, IRAs and 401(k)'s.  This new form of wealth is subject to power outages, infrastructure and exchange collapses, hackers, and online theft. These problems simply didn't exist 10 years ago. What good is even a billion-dollar portfolio if it can be wiped out overnight? Gold is a physical, not digital, currency. As such, gold provides insurance against the risks to which digital wealth is exposed.
#5 – Shadow Gold Standard. Many countries, including China, Russia, and many other sovereign nations are buying large sums of gold – a phenomenon some analysts are referring to as "The Shadow Gold Standard" 2015, was the 8th consecutive year central banks were net buyers of gold… the longest stretch since the Vietnam War. Are central banks finally losing faith in paper currencies? Some argue this is true, and that these banks are  preparing for a massive decline in value?
#6 – Negative Interest Rates Coming To U.S.? Negative interest rates have already taken hold of many major economies around the world, and could soon be coming to a bank near you. The practice is already underway in Japan and Switzerland and is being talked about in other places. Fed Chair Janet Yellen, for one, says she isn't ruling out the idea. The World Gold Council recently commented, "Investors should consider doubling their gold allocations amid negative interest rates."
Jim Rickards, a 35-year Wall Street veteran, financial lawyer, and advisor on currencies and capital markets to the U.S. government recently put together a definitive guide for gold investors. It's called The New Case For Gold. 
And because he knows that most folks have not yet purchased any gold at all… or have not purchased enough, Mr. Rickards has arranged a way for U.S. residents (with a valid U.S. mailing address) to claim a FREE hardcover of his new book (you'll pay just $4.95 to cover our costs of shipping).
To learn more about what's inside and how to claim your FREE hardcover – which also includes a special bonus chapter NOT available anywhere else – click here.